Are pain, tiredness & headaches getting you down, and you know drugs aren't the answer?
Welcome to Stevens Creek Chiropractic, a San Jose Chiropractor. At Stevens Creek Chiropractic, we provide individual care to each and every one of our patients. Our goal is to reduce pain, improve range of motion, achieve good posture, and enhance health through chiropractic therapy and adjustment. We are here for Your Active Lifestyle! As a chiropractor in San Jose I have always been interested in health. From a very young age, I ate well and practiced yoga. One day, I awoke with a very painful and stiff neck, and I had no idea why. The medical doctors offered drugs to address the pain, but no real solution to the problem. Someone recommended I see a chiropractor, and I did. I was impressed that there was something that could be done which was fast, easy and made sense. Not only did the chiropractic treatment tremendously and instantaneously help my neck problem, but there was a side benefit: my sinus issues went away. I'd graduated from UCSC with a degree in psychology, but wasn't sure exactly what I wanted to do. I just knew I wanted to help people. With chiropractic, I found my calling!
---
Stevens Creek Chiropractic
Stevens Creek Chiropractic is conveniently located on Stevens Creek Boulevard in San Jose, near San Tomas Expressway. We are less than a mile from Valley Fair and Santana Row-and across Stevens Creek Blvd from Barnes and Noble. I was raised in southern California, but I've always loved northern California. I went to college in Santa Cruz, and after becoming a chiropractor, I practiced there for many years. I moved my practice to San Jose, where I love the cultural diversity. Here we have the best of a big city and the best of a small town. What's more, Silicon Valley appears for all intents and purposes to be the center of the universe!
OFFICE HOURS
Monday
12:30pm - 5:30pm

---
Tuesday
12:30pm - 5:30pm
---
Wednesday
12:30pm - 5:30pm
---
Thursday
Closed
---
Friday
12:30pm - 5:30pm
---
Saturday
8:30am - 1:00pm
Stevens Creek Chiropractic
3591 Stevens Creek Boulevard
San Jose, CA 95117
(408) 241-1777
We want to be your partner in creating the ideal health scene for you. Do you want to move better? Have great posture? Reduce pain? Lose weight? Improve your digestion? Finally recover from an old injury? Stay healthy the whole year through? Come in for an exam and consultation. Find out for yourself how chiropractic can benefit your health and your life!

CHIROPRACTIC EXPLAINED
If you are looking for an explanation of how chiropractic care works this paragraph is for you. A concise scientific explanation of chiropractic is that adjustments directly affect muscle and bone structures by reducing pain and increasing joint motion.
That's a lot to take in, but it is the explanation as to why some chiropractic patients in San Jose report improvement in body function. This is not a claim that chiropractic adjustments treat disease, but it does suggest that some people will see improvements in conditions that are outside of the treatment area.
THE EDUCATION OF A CHIROPRACTOR
Most patients don't realize how much education chiropractors in San Jose have. Chiropractors are held to some of the most intense educational standards of any health field. In fact their education standards are very comparable to that of a medical doctor. After completing a strong emphasis of basic sciences in college, chiropractors attend a four year chiropractic college. This means that chiropractors are primary care physicians. In other words you don't have to have a referral to see a chiropractor.
Is chiropractic the right treatment for you? Call our team at Stevens Creek Chiropractic in San Jose. We will do our best to help you reach your goals.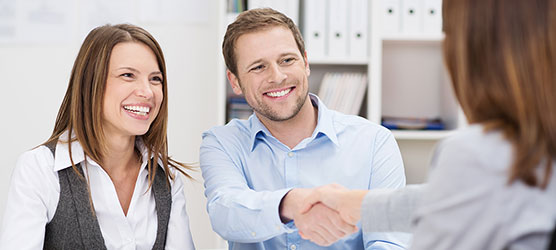 HOW TO CHOOSE A San Jose CHIROPRACTOR
The following pointers can be useful in helping you find the best chiropractor for you in San Jose. Often times when people are looking for chiropractor in San Jose, they simply go straight to Google and choose the first result they see.
However, a chiropractor who is coming up first in a Google search should not automatically become your first choice for care. Consider the following steps to find the best chiropractor for you.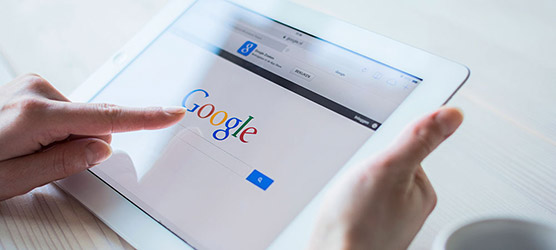 Time Needed: 5 minutes
Total Cost: USD 0.00
THE 4 SIMPLE STEPS TO CHOOSING A San Jose CHIROPRACTOR
Step 1: Start a Google Search
First, enter any of the options below in the search bar:
Chiropractor San Jose
Chiropractor 95117
Chiropractor near me
Best chiropractor in San Jose

Step 2: Check Out Their Website
The top San Jose chiropractors put just as much thought into their site as they do in their overall practice. In looking over their website, you should get a sense if they might be the best chiropractor for you.

Step 3: Read Their Reviews
Find the Google Business Page of a chiropractic office you are considering for care. It's one thing for a doctor to claim they can help, it's another to see patients leave their happy reviews providing proof.

Step 4: Call The Office
After getting a general overview of what the clinic offers, call the the office to see if they match the messaging that their site and Google My Business have portrayed. After a brief talk with the office, you will find out if they are the the right fit for your health goals.